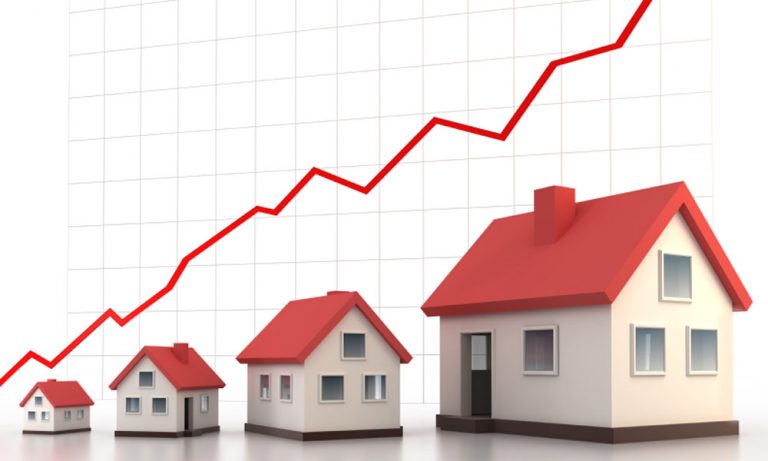 When looking at the market activity and listening to the news reports, it's easy to throw our hands up in the air and simply say the markets are strange and we have no idea why they keep surging forward. However, let's take a step back to try to understand why. While there could be a variety of reasons for what is fueling the insurgency in sales, and we don't fully know how long it will last, here are 7 factors fueling the current growth in Calgary Real Estate. 
1. Household Savings are the Highest in 60 Years
To start, let's take a look at household savings. With fewer opportunities for consumer spending, savings have soared in 2020. According to Stats Canada, in the first quarter of 2020 Canadians saved 7.6% of their disposable income which is the highest level they have seen since 1996. This grew to 28.2% in the second quarter which was a huge spike, the highest savings rate since 1961! To put this into context, the average rate of saving over the past five years preceding the pandemic was 3%. 
2. Mortgage Deferrals
Another factor in the increase of household savings is the mortgage deferral program that was put in place. A very real concern was that with widespread income loss during the pandemic, households may have a challenge meeting mortgage payments, leading to defaults. While many have compared the pandemic to recessions in the past, the Bank of Canada has found it to be closer to a natural disaster that has immediate and severe, but shorter lived, impacts. The Bank of Canada also found that one in five homes could make two months payments using liquid assets while one third of households could make four months payments using liquid assets. The mortgage deferral program is estimated to have pushed back those numbers by 6 months, as well as significantly lowered the rate that would have gone into arrears. The number of mortgages in arrears shifted from a worst case projected peak of 1.3% in November 2020 if nothing was done, to only 0.53% in May 2021 as a result of mortgage deferrals.  This is a 59% reduction in mortgages in arrears, meaning more stability in the Calgary market.
3. Albertans Avoid Defaults
This brings us to the discussion of what mortgages in arrears typically looks like in Canada, and in Alberta. The definition of arrears is three months without payments, leading to foreclosure proceedings. The Canadian Bankers Association has tracked these numbers through the decades, and as of April 2020, the percentage of mortgages in arrears in Canada was at 0.25%, and in Alberta was at 0.52%. If we look at Alberta specifically, these numbers have been rising since September of 2015 when it was at 0.27%. The number of mortgages in arrears in Alberta has never exceeded 1%, hitting the peak in the early '80's. This suggests to us that through recessions and hard times, the banking institutions prefer to work with people to help them keep their homes. The deferral program should contribute to keeping these numbers low.
4. Low Interest Rates for Mortgages
Next it is important to understand why interest rates are at a new all-time low. In order to keep the financial system working well, households and businesses need access to credit. The Bank of Canada has purchased Canada Mortgage Bonds, commercial paper, bankers' acceptances, corporate bonds, and federal and provincial government debt to help keep credit available for Canadian companies and households in order to keep the money flowing. Here is a great resource that explains how this works. They are using what is called settlement balances to purchase these financial instruments, which act like loans from financial institutions to the Bank of Canada with a record low interest rate of 0.25%. As a result of these purchases, the financial markets can function properly to work with the Bank of Canada to encourage spending and investment. This will also help companies borrow so they can invest in hiring or expanding business, and in recovering post-pandemic. All of this has also led to the record low mortgage rates which are helping buyers fuel the Calgary Real Estate Market.
5. Strong Rental Market
Another piece to this puzzle is the Rental market, and how it has become much more competitive in Alberta. For these numbers we will use the largest market in Calgary to give us an overview of what is happening.  According to RentFaster.ca, the average number of days on the market for a rental was at 74 days this time last year, and has now dropped to 43 days. The inventory has also been dropping, making it more difficult for renters to find properties. Investors are realizing this is a great time to expand their portfolio, with shorter periods of vacancy and higher rent, leading to more purchases with the intent to rent the properties.
6. The Rising Value of "Home"
It is also important to consider what appears to be a renewed appreciation for our homes. With the uncertainty in the world today, and people taking a step out of their busy lives to focus on their life at home, it has brought about a new appreciation for family time and having an environment that properly suits their needs. The opportunity for many to work from home has also opened up new opportunities for people to live outside of the city center. The uncertainty has also led some to assess their financial situation, and in some cases has forced them to "right size" their homes due to their current situation.
7. Movin' on up
All of this has contributed to the property ladder taking full effect. With the rental markets tightening, the savings increasing, the interest rates being rock bottom, and the importance of home increasing, it has led first time buyers into the market. One of the biggest challenges in recent markets has been that most buyers in the market also had a home to sell in order to be able to make a move up. With the first time buyers' market moving again, this has allowed for movement in other areas of the market as well.
A Final Note
With all of that said, this can all change on a dime as anything can and has happened in Real Estate. With so much uncertainty all we can do is look at the facts in front of us and adapt and adjust as we move forward. One of the biggest factors that will determine how quickly we fully recover is going to be the labour market. With unemployment improving each month as people get back to work, this will be a key indicator for us to watch closely.
---
Geoff Burrell is a licensed Calgary Real Estate Agent with STEPS Real Estate Group. Follow him on Instagram at @g.off.re.